Our mission is simple:
Provide comfort to our clients, giving them the best customer service possible when they need us the most. We do quality work with integrity, teamwork, and commitment, all while maintaining a stress free environment for our employees.
Laura, Oregon
From the estimate to completion of having central air installed, Wojo's did an excellent job. Efficient, professional, get-the-job-done! Very pleased and the guys that installed were awesome!

Paul, Walbridge
Wojo's is terrific! They were very responsive and answered every question that we had. They scheduled us right away. They truly offered us excellent work at a wonderful price.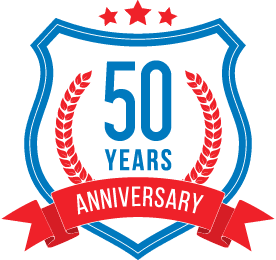 Terri, Genoa
I have used Wojo's for heating and plumbing. Every time the service was outstanding. Everyone was so nice...I recommend them to all my friends and family. They are just the best!

Judy, Perrysburg
I called around and got 3 different prices for a new furnace and A/C unit for our home. Wojo's had the better price by far. The old units were taken out and hauled away with no mess at all. Very satisfied.

Emergency Service
We perform repairs on commercial and residential plumbing, heating, air conditioning and air-quality systems.
We employ certified technicians and are available when you need us, including nights, weekends and holidays.
We are just a call away (419) 693-3220.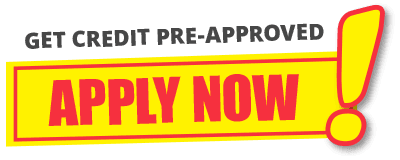 Buy Smart – Pay Smart
Financing* is a great option when looking to purchase a home comfort system. When it's time to replace your old, inefficient heating or air-conditioning system, we can make paying for your new system a breeze. We offer financing for top-rated, energy-efficient systems. Apply today and stay comfortable year-round.
Apply for Financing
* Financing available to residents of Ohio
Heating and Air Product Selector
As an industry leader, Wojo's can do what no one else can—deliver a complete range of products to assure your total home comfort. From high-efficiency furnaces and air conditioners to indoor air quality products, Wojo's offers a solution ideally suited to your needs.
Product Selector
Efficient Thinking = Big Savings
Heating and cooling can account for more than half of your home's total utility bill.
When looking for ways to cut your energy costs, be sure to think about a high-efficiency system. Reading the yellow-and-black EnergyGuide label found on the equipment easily identifies high-efficiency systems.
Energy Calculator
Our Clients
About Us
Wojo's Heating, Air Conditioning & Plumbing is a family owned and operated company. Started in 1967, our business grew from customer and vendor referrals. We quickly earned a reputation as a skilled, dependable and honest company. Soon, we attracted the attention of leading manufacturers and today Wojo's is nationally recognized as a leader in the industry.
"Quality & comfort you can count on!"
is more than a slogan. Our future depends on providing quality service and exceptional value to our customers. We succeed only if our customer's needs are met and their satisfaction guaranteed. We believe we will continue to grow with this attitude. After all, its all about you, the customer!
Serving These Communities
Bono
Bowling Green
Bradner
Clyde
Curtice
Elmore
Fremont
Genoa
Gibsonburg
Graytown
Holland

Lambertville
Luckey
Martin
Maumee
Millbury
Northwood
Oak Harbor
Oregon
Ottawa Hills
Pemberville
Perrysburg

Port Clinton
Rossford
Sylvania
Temperance
Toledo
Walbridge
Waterville
Whitehouse
Williston
Woodville